All About: The Bluegrass Trail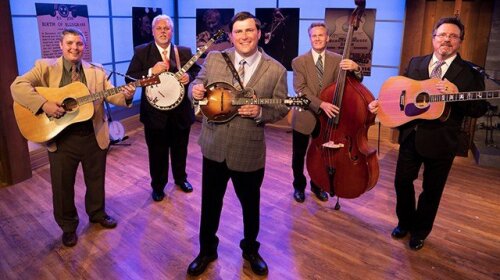 The Bluegrass Trail is RFD-TV's newest showcase for stellar American musical craftsmanship. Time honored songs, performed by some of the greatest Bluegrass artists in the USA, presented for the very first time. It's a celebration of this nation's musical roots, right here on our Nashville stage.
Each 30-minute episode features performances by host Alan Sibley and the Magnolia Ramblers, as well as guest performances from some of the most acclaimed performing artists in bluegrass music today.
Alan Sibley and The Magnolia Ramblers
Alan Sibley began his career in music playing mandolin with the Legendary First Family of Bluegrass Gospel "The Sullivan Family" in 2001 at the age of fifteen. After seven years of being a sideman in other groups, Sibley decided to form his own band.
With musical roots deep in Bluegrass and Gospel music, Alan Sibley & The Magnolia Ramblers have performed across the United States since 2008.
THE BAND
Alan Sibley, Guitar, Mandolin, Fiddle
Butch Hodgins, Guitar
Robert Montgomery, Guitar, Banjo, Mandolin
Mark Tribble, Bass
Larry Wallace, Banjo